The DPMG Staff
Cindy Gasper, M.D.
Dr. Gasper joined DPMG in 2013. She obtained her medical degree at the University of California, San Francisco, and completed her residency in Anatomical Pathology and a fellowship in Surgical Pathology at UCSF as well. Dr. Gasper also completed a fellowship in Women's and Perinatal Pathology at Brigham and Women's Hospital in Boston, Massachusetts. Dr. Gasper is Board-certified in Anatomic Pathology.
---
David R. Guillen, M.D.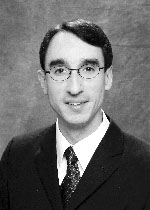 Dr. Guillen joined DPMG in 2004. He obtained his medical degree from State University of New York, at Buffalo. Dr. Guillen completed two years of general surgery residency followed by full residency training in Anatomic and Clinical Pathology, and fellowships in Surgical Pathology and Dermatopathology, at the University of Texas Southwestern Medical Center in Dallas, TX. Dr. Guillen is Board certified in Anatomic and Clinical Pathology, as well as Dermatopathology. Prior to joining DPMG, Dr. Guillen practiced dermatopathology with Cockerell & Associates Dermpath Diagnostics in Dallas, Texas
---
---

If you are a clinician and would like to speak to one of our pathologists, please call 916-446-0424.