Genitourinary (GU) Pathology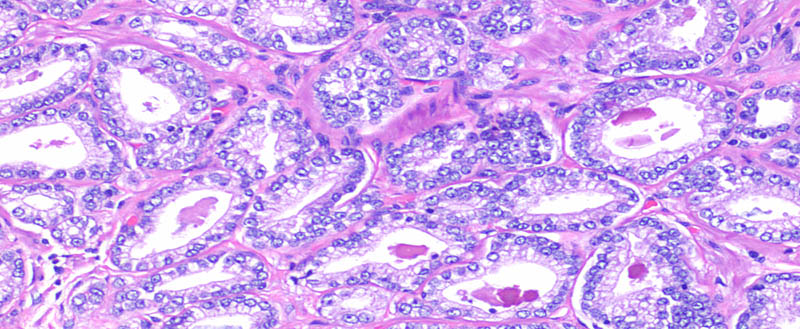 DPMG is the group to trust with your GU specimen processing and interpretation!
DPMG's Board-certified pathologists have extensive subspecialty training and collectively over sixty years of high volume case experience in genitourinary pathology. DPMG offers an extensive array of anatomic pathology and molecular-based testing services specifically designed to provide urologists with accurate and timely information to better manage cancer and chronic diseases.
On-site immunohistochemical lab with a comprehensive repertoire of markers for accurate diagnosis and classification of genitourinary malignancies.
Urovysion – FISH Molecular cytology for bladder cancer
Comprehensive Quality Assurance program to document and improve quality. All cases audited internally and externally for difficult and ambiguous cases.
All initially diagnosed cancer cases reviewed by at least two pathologists.
Unique ability to correlate outpatient diagnosis with inpatient findings.
Easy to use customized prostate biopsy kits.
Easy to read reports. Adenocarcinomas highlighted in red for easy recognition. Color-coded anatomical site diagrams provide easy and error-free location of the biopsy site and classification of the diagnosis.
Rapid turn-around time – Same day courier service and 24 hour processing for routine cases.
Evening, weekend and holiday support provided by our pathologists for all urgent cases.
Results available via EPIC and Web
Sample Report
DPMG's team of pathologists with extensive GU experience

If you are a clinician and would like to speak to one of our pathologists, please call 916-446-0424.