Fine Needle Aspiration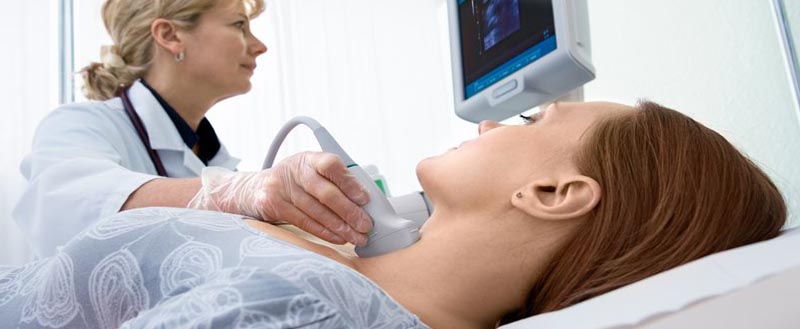 What is a Fine Needle Aspiration?
Fine Needle Aspiration uses a small needle to take microscopic samples of lumps of all types, in various places: breast, thyroid gland, lymph nodes, etc. It is done without surgery or incisions into the skin. Performed in Sweden and other European countries for many years, it has come into widespread use in the United States. By this technique, we can usually tell whether a lump is due to infection, inflammation, cyst or benign or malignant tumor.
What Are The Alternatives To FNA?
Before FNA was utilized, two medical choices were available: one was surgery to remove the lump, and the other was evaluation of the lump by periodic doctor's examinations, x-rays, mammograms, and other techniques. Now FNA is the third alternative available to patients.
What Are The Advantages To FNA?
It does not require hospitalization or anesthesia and can be performed in an office. It is simpler, quicker, and less expensive than conventional surgical biopsy. Results are available faster. There is little discomfort and no scarring. FNA uses a smaller needle than that used to take a blood sample. The amount of discomfort experienced is about the same as having one's blood drawn, and you may go about your normal activities.
How Is The Biopsy Done?
A physician trained in the procedure will perform the biopsy. The needle is inserted into the lump and moved back and forth for approximately 4 passes which takes a few seconds. Following the aspiration, a band-aid is put over the site, and you may go home. The entire procedure usually lasts less than 15 minutes. Results normally are available to your doctor within two days. You should call your doctor's office directly to obtain the results of this test.
How Accurate is FNA?
FNA diagnosis is not 100% accurate in all cases. We take several samples to get enough material for diagnosis, and can obtain an answer most of the time. However, in a small number of cases, a diagnosis cannot be made. Sometimes this may be remedied by repeating the biopsy free of charge. Other times, different lab test or procedures may be necessary. Rarely, an accurate diagnosis may not be possible due to inadequate or nonrepresentative material being obtained or difficulty in interpreting the material.
What Are The Possible Risks Or Complications?
Just as with having blood drawn, sometimes a slight bruise or tenderness around the area of the biopsy occurs. This is usually slight and should diminish in a day or two. Any time the skin is entered, there is a risk of infection. Since we clean the area with alcohol first and make a pinpoint hole in the skin, infection is unlikely. Risk of tumor or infection being spread along the needle track is minimal, with only a few proven cases having been reported in hundreds of thousands of biopsies performed.
If at any time immediately following the biopsy you experience unusual discomfort, please contact your physician or our clinic. A physician is always available to assist you.
What Should You Do To Prepare?
Nothing special need be done beforehand. You may eat and drink normally. You may continue to take any medications you have been taking. You may bring someone with you, but that is not necessary. Afterward, you may bathe the area if you wish and do everything you normally do.
DPMG FNA BIOPSY PATHOLOGISTS:
DPMG FNA CLINIC LOCATIONS:
Sacramento location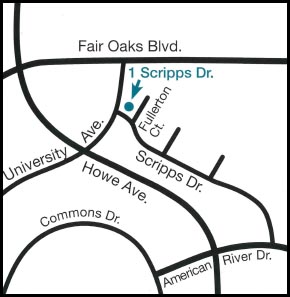 1 Scripps Dr #106, Sacramento, California
For appointments call 916-446-0424
Map & directions to the Sacramento Clinic»
Roseville Location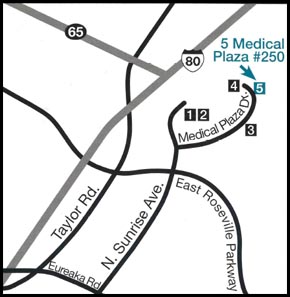 5 Medical Plaza #250, Roseville
Complimentary Valet Parking
For appointments call 916-446-0424
Map & directions to the Roseville clinic»
---

If you are a clinician and would like to speak to one of our pathologists, please call 916-446-0424.